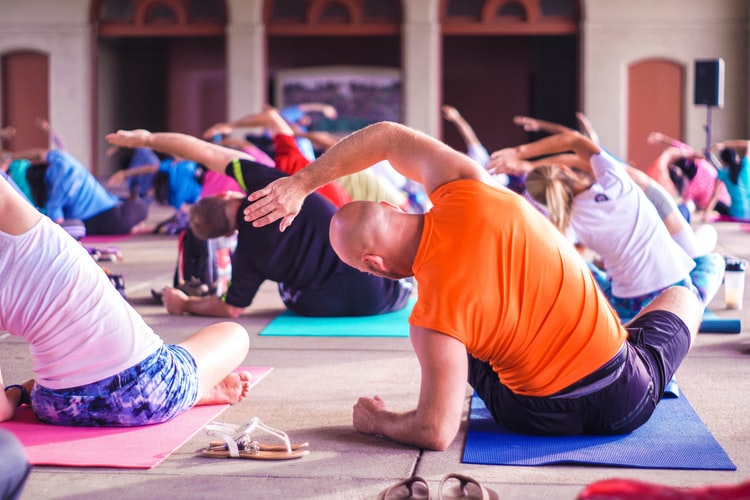 For seniors and their caregivers, there are many ways to get healthier together. And while low-impact exercise is often recommended for older adults, pastimes like yoga and meditation may seem a bit out of the ordinary for seniors. But there's no better time than older adulthood to take up a new and healthy activity. Here's more on why seniors and their caregivers should try out meditation and yoga, and the potential benefits both practices can have.
Why Should Seniors Take Up Yoga and Meditation?
Though physical activity is always healthy for bodies at every stage of life, fitness has additional perks for seniors. The Centers for Disease Control and Prevention (CDC) notes that older adults benefit from physical activity, and it doesn't have to be strenuous to deliver overall health perks like lower risk of heart disease, high blood pressure, diabetes, and other conditions.
Balance exercises and strength building also help reduce older adults' fall risk, a significant threat to senior health. Yoga can also help seniors increase lung capacity, improve posture, and even rest better at night, Verywell Fit explains. Meditation also has its own unique set of benefits for older adults, such as better memory function, increased mood, and stress relief.
Both activities are low stress, require little special equipment or knowledge, and are accessible within seniors' communities. Yoga for older adults often incorporates modifications to poses or a slower pace to allow for adaptations, but the practice remains largely the same.
Getting Started with Yoga and Meditation
Starting out with yoga for the first time can be intimidating. With all the types of yoga available—from Hatha to Bikram to Kripalu—there's a lot to learn. Finding classes to try out different styles of yoga is a smart way to begin. Taking an in-person class also ensures you'll learn the stretches and poses properly. Plus, you can meet like-minded friends while working out.
Learning meditation is a more complex process because it requires self-reflection and not formal instruction. Business Insider suggests starting out with meditation in a few simple steps. Sitting somewhere comfortable, repeating a mantra to yourself, and focusing on not focusing while you relax is all there is to meditation.
You can also find a smartphone app for guided meditation or seek out a community session to learn strategies for relaxation and rejuvenation.
Health Benefits of Social Exercise for Seniors
Exercise is healthy for all ages, but for seniors, there are additional benefits when you get fit with friends. The Institute on Aging highlights that companionship is crucial for the health and overall well-being of older adults. In fact, your friendships become even more essential as you age.
Spending time with others can help you feel more energized, healthier, and better connected with your community. And what better way to seek community than by joining active groups of seniors who enjoy the same activities that you do?
Fortunately, there's an easy way to meet people and learn more about yoga, meditation, and other healthy activities.
How to Access Meditation, Yoga, and Other Classes
While basic Medicare doesn't pay for yoga or other fitness classes, some Medicare Advantage plans do. For example, some Humana plans provide access to fitness facilities all over the country through the SilverSneakers, so seniors can take the classes that appeal to them. Many facilities offer yoga, meditation, and other group fitness courses for both exercise and socialization.
Visiting a fitness facility to socialize with friends, enjoy low-impact exercise, and practice mindfulness can be a welcome addition to your routine. And it might be covered under your healthcare plan.
Getting healthier doesn't have to be boring, regardless of what activities you enjoy. And though yoga and meditation have become popular in modern times, both pursuits are accessible to people at every stage in life.
Photo via Unsplash