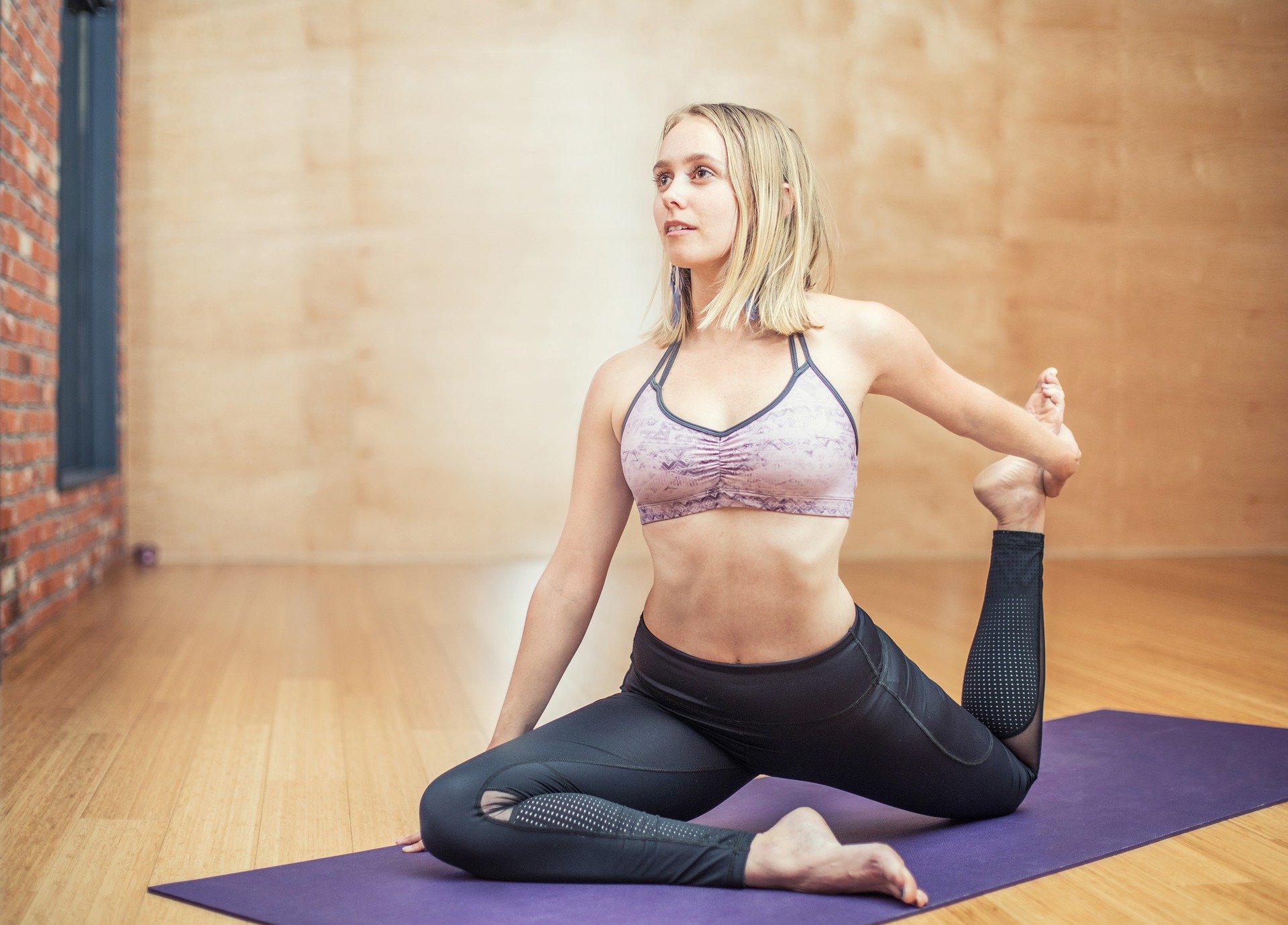 Once the new year rolls around, many of us make the decision to commit to a healthier lifestyle by changing our diet or exercise routine. However, it can be difficult to get started if you have a busy schedule, and once you're there, it can be hard to know how best to maintain new habits. When you have multiple distractions such as school, work, family issues and responsibilities and relationships, it can be overwhelming to take on a new lifestyle.
Read on for tips on how to get started and why yoga is one of the best ways to beat stress.
Start small
When your busy schedule is at odds with your goals, it's important to start small. Setting realistic goals can help boost your self-confidence and keep you from becoming disheartened, which will help with your motivation. Since yoga has varying levels of difficulty, you might start with an online tutorial or DVD that can help you learn the basic poses first, then move on to the hard stuff.
Know what it can do for you
Yoga is a great workout because it requires a bit of space, a mat and you can do it just about anywhere. This means it's perfect for people with busy schedules, since you could potentially do it on your lunch break, if need be.
Because it's a mindful exercise, yoga is also highly recommended for individuals who are in recovery or have battled an addiction, or for those who are coping with a mood disorder such as depression or anxiety. It helps you focus on the present and gives you time to reflect and look inward.
Get your family involved
One of the easiest ways to stick to a new routine is to get someone you care about to do it with you. Ask a close friend or relative to join you at a yoga class, or set up a night when they can do a light workout after dinner. Not only will this help you stay motivated, it will give you a chance to spend some quality time with the people you care about the most.
Change your health
Many people believe that practicing yoga can help improve their overall health because it builds strength and flexibility in a gentle way and increases blood flow, which is great for seniors. It's also something that can be done in 10- or 15-minute increments, which is perfect for individuals with busy schedules.
Finding time to workout is a hassle for so many of us, yet it's important to find a daily exercise routine that works for you in order to keep your mind and body as healthy as possible. Ask your doctor about the benefits of yoga if you have existing health issues and start slowly to ensure you don't become overwhelmed.
Photo via Pixabay by Lograstudio